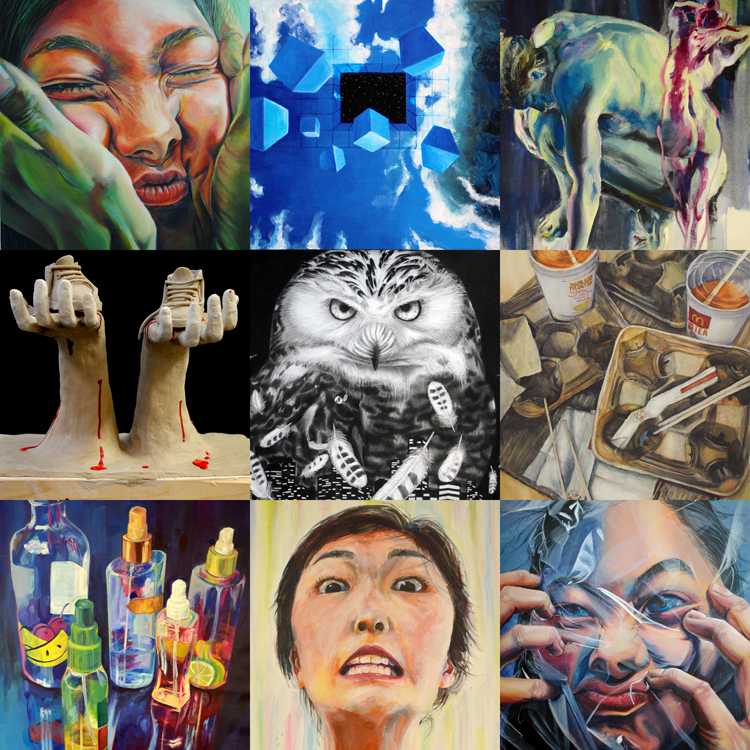 ABOUT
Located in the core of Fairfax County in Virginia, Erae Art Studio has taught art to K-12 students and adults with optimal studio conditions since 2006.
Our goal is to not only teach art, but also enhance our students' concentration and creativity, positively influencing their academic performance. Every year, many of our students from Portfolio Prep are accepted with scholarship to prestigious universities and art colleges under our guidance.
We welcome all who seek to learn about art and express themselves creatively. Join us at our studio!
COVID-19 UPDATE
Erae Art Studio has had safe and successful partial reopening since June 2020 due to our strict guidelines and cooperation from everyone. Let's continue to work hard together to provide a safe learning environment for our students.
Erae Art studio temporary regulations for COVID-19:
Everyone will have their temperature measured by the teacher before entering the studio.
Everyone is required to wear a mask while they are in the studio, even if vaccinated.
Everybody is required to wash their hands and use hand sanitizer after they use the restroom.
Students may bring their own water bottle, but no food is allowed. Water and snacks will not be provided.
Students should frequently apply hand sanitizer.
Students will have their own designated seats with their own art supplies, not to be shared with others.
Students are required to clean their used art supplies and leave their art supplies at their seats at the end of the class.
Students are required to bring their own oil pastel and colored pencils. Other art supplies will be provided by the studio.
Lastly, please convey these regulations to students to keep our health and environment safe from COVID-19. If anyone fails to comply with these regulations, they will be asked to leave the studio.
CLASSES
We offer K-12 and Portfolio Prep classes.

MON4-7:30pm
TUE4-7:30pm
WED4-7:30pm
THU4-7:30pm
FRI4-7:30pm
SAT9am-12pm | 12:30-3:30pm | 4-7:30pm
| | K-2 | 3-6 | 7-12 | PORTFOLIO |
| --- | --- | --- | --- | --- |
| MON | ✓ | ✓ | | |
| TUE | ✓ | | | |
| WED | ✓ | ✓ | ✓ | ✓ |
| THU | ✓ | ✓ | ✓ | ✓ |
| FRI | | | ✓ | ✓ |
| SAT | | | ✓ | ✓ |
Every session will have 12-15 students at a time.
If you will be absent, you must notify the studio 12 hours prior to the class in order to schedule a make-up class.
Depending on how the COVID-19 situation develops, the studio may open additional hours or change schedules.
---
We also offer Adult classes, up to eight people:
TUE10am-2pm
WED10am-2pm
AWARDS AND RECOGNITIONS
Our students have received awards and recognitions in all age groups at local, state, national, and international levels.
Scholastic Visual Art Contest
PTA Reflections Visual Art
AAP National Art Contest
Safe and Drug Free Bookmark Contest
Federal Junior Duck Stamp
National Aviation Art Contest
All AP Art exam scores of 5
VA Governor's School acceptees
Full ride scholarships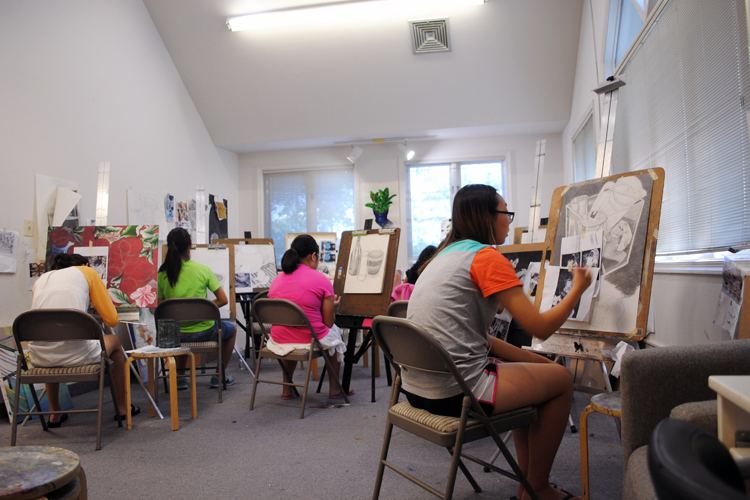 CONTACT
If you're interested, you can make an appointment through a phone call or email, or drop by the studio during our available hours.
Address
11096-A Lee Hwy
Suite #104
Fairfax, VA 22030
Phone
(703) 618-5545
E-mail
sangmin7008 (at) gmail (dot) com